Tangerine, Sugarcane
Regular price
Sale price
$24.00
Unit price
per
Sale
Sold out
View full details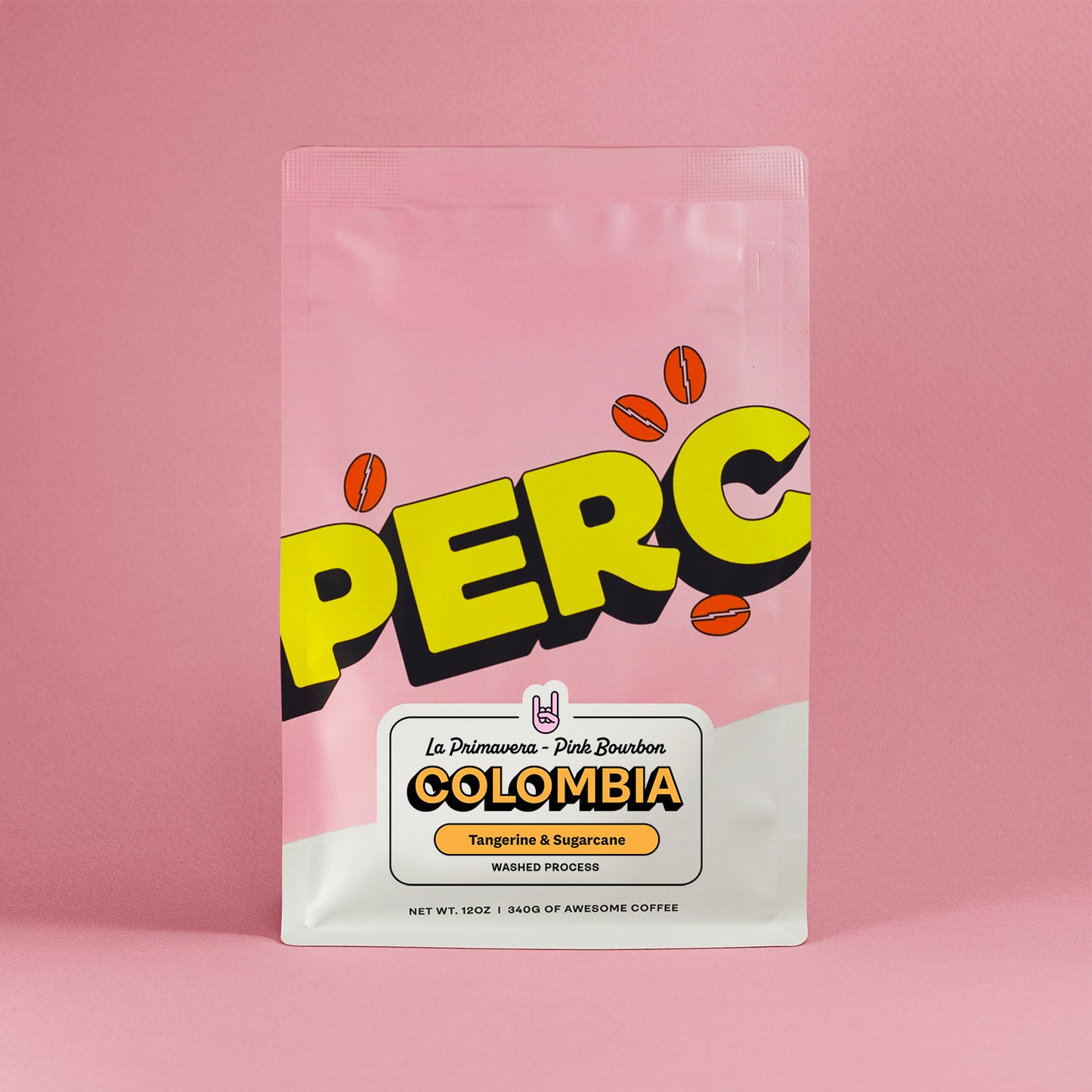 This coffee is a collaboration between producer Freddy Correa and our friends at Forest Coffee. Freddy Correa grew this fantastic coffee on his farm, La Primavera. This is the first pink bourbon we've sourced at PERC. Pink Bourbon is a mutation of the Bourbon variety and is highly regarded for its exceptional cup profile. When the cherries ripen, they turn a vibrant shade of pink (hence the name). This variety is known for its sweet, fruity, and floral flavors, and La Primavera does a great job hitting all of them!

This coffee undergoes a 24-hour pre-fermentation, followed by 36 hours of aerobic fermentation in bags, with the mucilage intact. We were blown away by the clean floral flavors the first time we cupped this coffee. Think citrus, cherry, and sugarcane. This coffee is a departure from some of the more funky natural Colombias we've sourced recently. It offers a more nuanced cup that still packs a punch. We hope you dig it!
BREW RATIO

For espresso and pour-over, this coffee flows at a pretty average rate. Start with your default grind setting.

GRIND SIZE

For a balanced cup, go with a 16:1 water:coffee ratio for brewed coffee and 2.3:1 for espresso.

BREWER

The Aeropress brings out the absolute best in this coffee. Expect wonderfully sweet balanced cups that only get better as the coffee cools!

BREWER

Pull some shots of this Pink Bourbon that are fun on their own or weirdly good in a cortado!
-
We roast and ship orders Mon-Fri
-