Sweet, Smooth
Regular price
Sale price
$20.00
Unit price
per
Sale
Sold out
View full details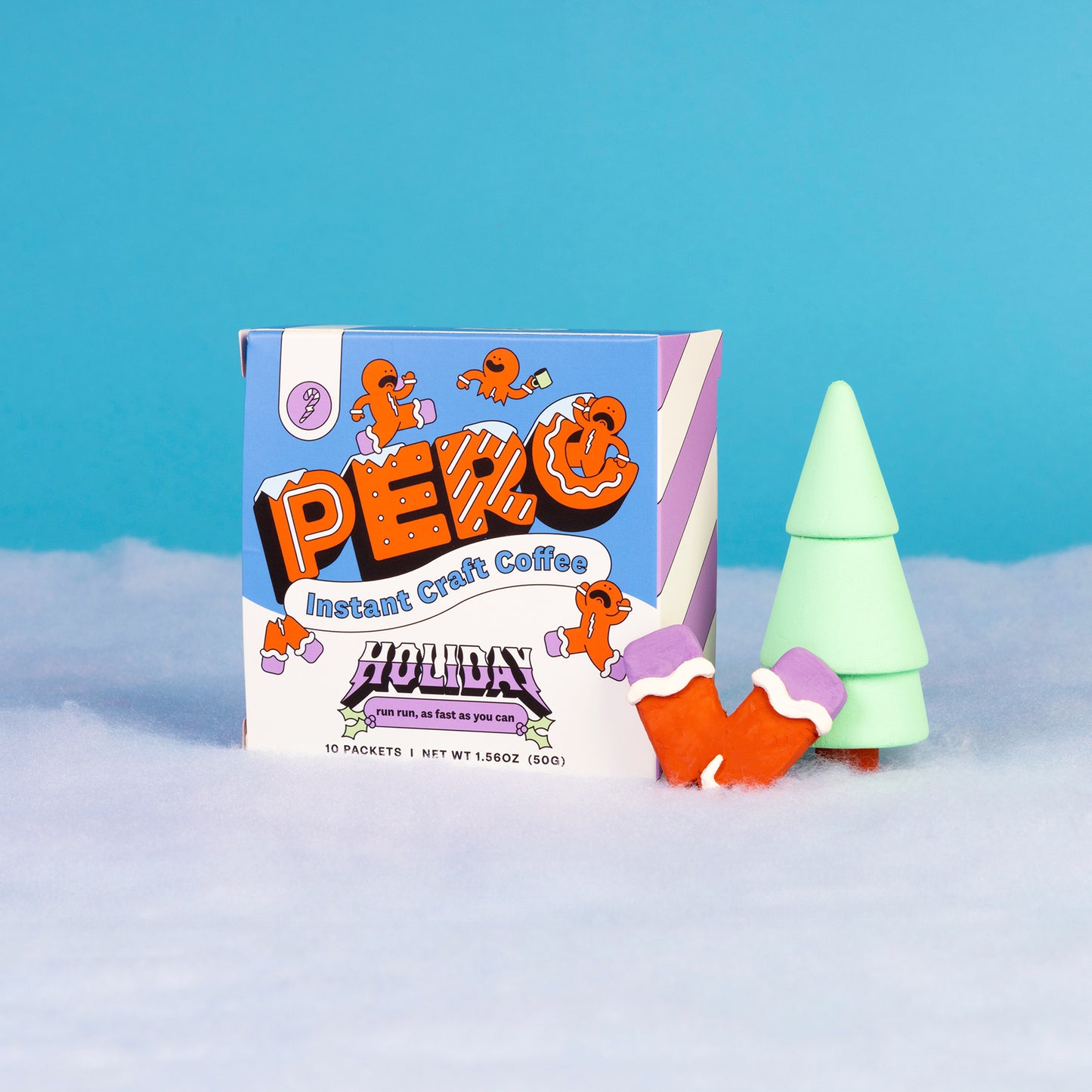 For the first time ever - we have the holiday blend as instant coffee! That's right, you heard correctly. After we finished perfecting this year's Holiday Blend, we waved a magic wand over it, and poof, it was instant. Well, we really send it to our buds at Swift, but either way, it is awesome!

The dreaded Frost Gobbler is coming, and she's in hot pursuit of her favorite treat, gingerbread people. She tears unlucky cookie-folks limb from limb. Dropping the pieces into her mouth and chomping them up with her terrible teeth. The last thing you'll hear as she stomps out of town is her dreadful laugh, moohoohahaha.

The roasting team has been down in their workshop, tinkering away like elves. They mixed a little of this and a little of that until they devised the perfect concoction. This year's Holiday blend is smooth and sweet, with the perfect hint of roastiness to satisfy everyone in the family, even the grinchiest grinches and the scroogiest scrooges. Happy holidays!
-
We roast and ship orders Mon-Fri
-