Brown Sugar, Candied Orange
Regular price
Sale price
$21.00
Unit price
per
Sale
Sold out
View full details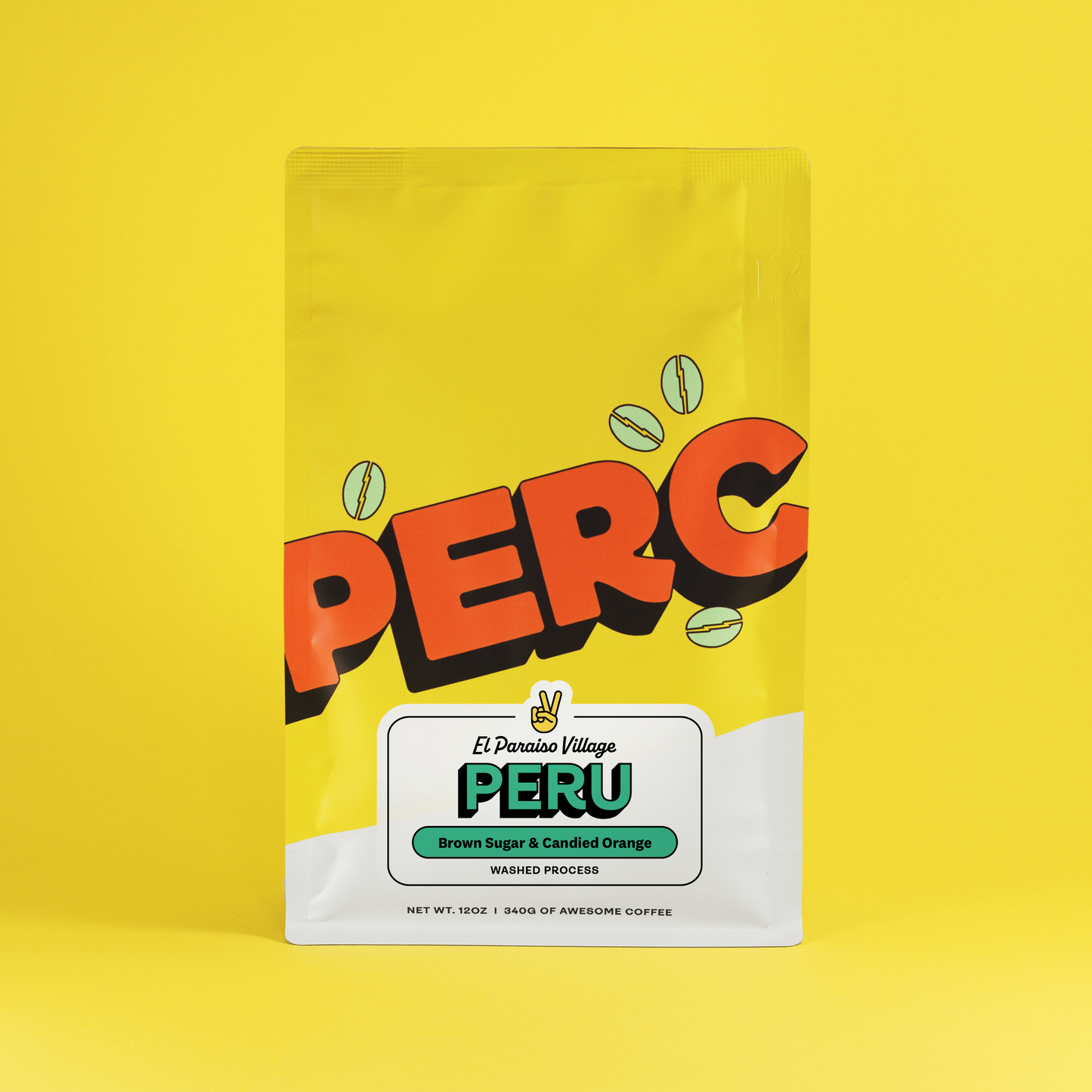 El Paraiso is a village in the Huabal district of Cajamarca. The village center sits atop a small mountain with beautiful vistas in every direction. Coffee farms are located around the village center between 1800 and 2050 masl. Since Huabal spans multiple mountain ranges, the climate conditions and soil can vary considerably. This all contributes to diverse cup profiles and complex coffees from the region!

We love coffees from Peru, and it's been a while since we've had the joy of roasting one. After tasting a bunch of washed coffees from Central and South America, we picked the El Paraiso for its sugary sweetness and subtle dark fruit flavors. The El Paraiso is fun for the whole family - even Uncle Lester. We definitely a-PERU-ve of this one.
BREW RATIO

For a balanced cup, go with a 16:1 water:coffee ratio for brewed coffee and 2.3:1 water:coffee for espresso.

GRIND SIZE

For espresso and pour-over, this coffee flows at a pretty average rate. Start with your default grind setting.

BREWER

If you really want to play with this coffee, throw it in an Aeropress and get weird with ratios. Why not 7:1??

BREWER

The Clever delivers such a great cup of the El Paraiso - it's silky smooth, medium-bodied, and crushably sweet.
-
We roast and ship orders Mon-Fri
-